Mid-season check-in
Hey, all you space cats, how is life? 
     > Good.

 





     > Not so good…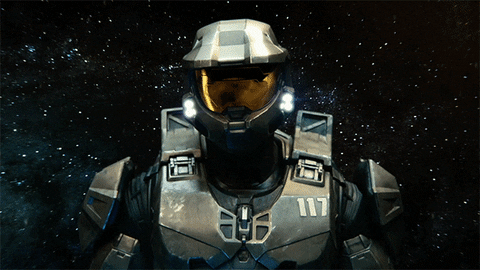 If you chose "Good," we are happy for you! Continue reading. 
If you chose "Not so good," we are sorry ☹ and hope some of the puns below will bring a smile to your face. 
Speaking of check-ins, we have a couple of important surveys we would like you all to help us with—if you have the time. The first one is currently on our Missions page: Looking For Group XA Mission Survey. After a lot of love and work (and feedback from Ambassadors), the LFG Missions are now automated. Let us know how it's going for you! 
We will also have another survey mission coming up this month to see how things are overall. And, since we are asking for updates from all of you, here are some updates from us: 
Bronze Tier award (digital pin on Xbox Ambassadors profile page) will appear automatically upon reaching the tier.

 

Silver Tier award (digital images pack) will be rewarded automatically upon reaching the tier.
Send a "Good Game" or "GG" Xbox Live message – these missions update INSTANTLY now.

Later this month, our onboarding experience will be changing. New Ambassadors will no longer be required to go through the videos and tour. (If you went through this, thank you for doing that. Also, future Ambassadors thank you for your help in making this better!)

 
Black History Month
February is Black History Month in the United States and Canada! Did you know that this month was not randomly chosen? Carter G. Woodson selected it because it is the birth month of both abolitionist Frederick Douglass and US President Abraham Lincoln. 
Black History Month is an opportunity for all of us to honor and celebrate Blacks both in America and abroad. We encourage Xbox Ambassadors to join us in this celebration of diversity and honoring of history. Wondering how you can do this? Check out our Missions page throughout the month for ways you can recognize Black gamers, developers and designers, and fans.
#AmbyValentine Challenge

❤️
Attention Ambassadors! You answered the call in October for #XAInktober. Now it is time for the #AmbyValentine Challenge!! 
This month has Valentine's Day (February 14) and Random Acts of Kindness Day (February 17, United States). Whether you are feeling charitable or seeing the world through rose-tinted glasses, we want you to get involved and show everyone how caring and lovely Xbox Ambassadors are.
Be ready to answer the call next week. Follow us on social media and/or join our Discord so you don't miss it!